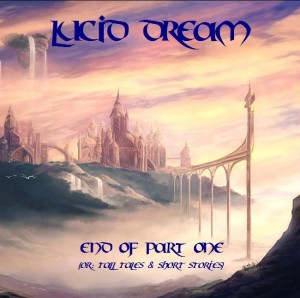 As promised, here's the retrospective CD: "End of Part One, (or: Tall Tales & Short Stories.)" It's a two-CD set, comprising of some of the highlights from the first 5 Lucid Dream CD's.
Given that they are high-quality 320k mp3 files, I've decided to upload each CD separately.
The tracks have been remastered and remixed. Some have been edited, a few shortened, and one restored to it's full unedited glory. I'll let you figure out what's what! Each download contains a pdf file of the artwork, so you can print out a cover should you wish to burn CD's.
Right, back to making new music!